Stuck in work all day and worried that your pet is home alone?  Going out after work and don't want to trouble a neighbour or family member with feeding your pet?  Going away and don't want to take your pet out of their home environment?  Need to get your pet to the vet but can't take the time off work, or maybe you don't have transport?  We're here to help!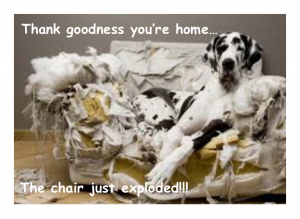 Home Alone Pets is a professional owner-operated pet services business based in Lucan, Co. Dublin.  We all love our pets but sometimes our busy lives can get in the way of us giving our pets the time and attention they need.  We have seen first-hand with our own pets how some professional support can take the pressure off us and ensure that our pets are leading happy and fulfilled lives.  We have been offering a range of pet services to pet owners in Lucan and surrounding areas since 2015, including Dog Walking, Home Visits, Pet Sitting and Pet Taxi.  If you require any other support for your pet which is not listed, please contact us and we will endeavour to assist you.
Home Alone Pets is a registered business and is fully insured.  References are available on request.  Please contact us for further information.