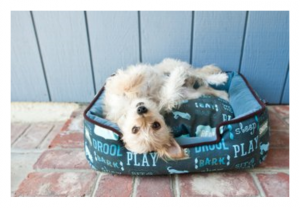 Our Home Visits service covers a wide range of pets – dogs, cats, birds, fish, reptiles – you name it, we'll take care of it!  This service is perfect for anyone who has to leave their pet alone for an extended period of time, for example going straight out from work or going away for a night.  Our Home Visits service allows your pet to remain settled in the comfort of their usual surroundings and saves you the inconvenience of dropping off and collecting your pet from a daycare or boarding facility.  We can visit once or multiple times per day, depending on the requirements of your particular pet, ensuring that you always come home to a content and happy pet.
Prior to your first booking, we will call to your home to meet you and your pet.  We will find out more about your pet, chat to you about what you would like us to do during the visit – for example feeding, changing bedding, cleaning litter tray and playtime – and agree a schedule for the visit(s).  On the day of the visit we will call to your home at the agreed time and give your pet the care they need during your time away.
Prices  are for visits of 45 minutes within the Lucan area – other areas may incur a small additional charge to cover travel costs.
One visit per day – €17
Two visits per day – €30
One additional pet – free of charge
More than two pets – €5 per additional pet